Increases Brand Exposure and Lead Generation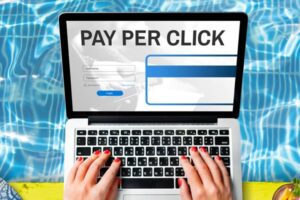 Get My Complimentary Proposal
The tides of digital marketing are changing, and many businesses are looking for quick and effective strategies to put their brands in front of high-converting customers. With 9 Pinn Digital Media's PPC management services, you may increase your search engine visibility and achieve instant results.
Certifications We Have
Premier
Partner-Badges-2022-Partner Google
With PPC advertising, you can make the best decisions for your brand
Today, the digital landscape is expanding at a breakneck pace, and websites are proliferating at breakneck speed. Almost everyone is on the internet, from small businesses and franchises to eCommerce enterprises and entrepreneurs, figuring out advertising routes and maximising all available conversion paths. On the other hand, increased marketing opportunities bring bigger obstacles. Despite the availability of advertising techniques and digital marketing channels, some companies stay unnoticed by their target demographic. As a result, market participants are fighting an uphill struggle and making little headway with their internet marketing efforts.
The following are the major obstacles that internet businesses face:
Increased competition
Increase in ad blockers
Industry rules are stringent.
Changing customer expectations
High expenditure on digital advertising
Market norms vary
Customers who are evasive
Even social media marketing has become a significant challenge for many businesses. Previously, social media networks enabled firms to access millions of prospects globally for free. Over time, social media behemoths have begun to implement ad laws that demand advertisers to pay more to get their content in front of their target customers. This becomes a problem because not all marketers have the capacity and resources to initiate and sustain large-scale social media initiatives.
Aside from web creation and social media marketing, one of the most important parts of increasing brand visibility is search engine optimisation (SEO). The issue with SEO and other internet marketing tactics is that they require time, effort, and rather substantial capital investment before you see results. PPC advertising is beneficial if you want an immediate campaign boost and a quick return on investment (ROI). You can maintain complete control over your sponsored search marketing efforts with focused PPC services and achieve excellent business consequences.
The Best Strategy for Your Company
Understanding and analysing your target demographics' online activity is critical for determining whether PPC, organic search, or combining these digital marketing methods is the right approach for your company.
PPC advertising has proven to be one of the best and most cost-effective internet marketing techniques. PPC advertising enables businesses to control their ad expenditure and get their brand offerings in front of the appropriate consumers at the right time and place. Pay-per-click marketing gives you laser-targeted visibility, which shortens the customer's purchasing path and increases your conversion rate.
Combining SEO and PPC advertising produces the best results in a perfect environment. Integrated SEO and PPC strategies provide optimum exposure, drive appropriate visitors, and provide long-term rewards. However, if you only have a limited amount of time to promote your brand goods and make an impression on your target market, PPC internet marketing may be the ideal alternative for you.
Take Advantage of Consumer Search Opportunities by Using PPC Marketing
9 Pinn Digital Media is a well-known authority in PPC internet marketing. Our PPC advertising company collaborates with various industry players and marketing professionals to help them improve leads, raise brand awareness, and achieve their objectives. Our pay-per-click marketing company has understood what PPC is, how it works effectively for different stakeholders, and what it requires to secure online success over the years. If you're still unclear about whether PPC is the proper advertising approach for your business, our PPC management company can help.
Discover what PPC is and how PPC advertising can propel your company to new heights. Begin your PPC campaign right away with the assistance of 9 Pinn's PPC internet marketing professionals.
Pay Per Click: What Is It and How Does It Work?
Optimized Paid Search Campaigns Can Help You Grow Your Business
PPC marketing is a paid search approach used to raise brand awareness, promote brand offerings, and acquire instant momentum from certain audience segments. Advertisers only pay when a user clicks on the PPC advertising, hence the name pay-per-click.
When most people hear or discuss pay-per-click, they immediately think of Google PPC. However, pay-per-click advertising extends beyond Google search engine results pages (SERPs) and the Google Display Network. PPC is also used by social networking sites such as YouTube, Facebook, Pinterest, and LinkedIn. PPC allows marketers to strategically place ads on a range of online marketing platforms to increase the visibility of their products and services to their target market.
This means that the adverts you see on the internet are PPC ads.
What Are the Various Types of PPC Ads?
Now that you understand what paid search is, the next step is to learn about the many forms of PPC marketing campaigns that can assist you in building your online presence and promoting your services to the correct audience. Our PPC advertising firm collaborates with your team to develop the best PPC ads to fill your sales funnel.
Depending on your objectives, there are several sorts of PPC ads available:
Search Ads The most prevalent type of paid search marketing is search advertising. Prospects seeking your sector or brand offers online will see your search advertisements. These PPC advertisements are appropriate for brief sales cycles or one-time campaign promotions. In addition, our pay-per-click advertising company advises firms seeking strong, high-quality leads from new customers to use search advertising.
Display Advertisements
Display advertising is well-known for reaching more than 90 per cent of web visitors. In addition, display advertising appears on Google's partner websites aimed at those who have previously visited industry-related websites.
Display advertising makes the most of graphics and text to attract online consumers' attention and persuade them to take action. Our PPC advertising agency recommends display advertising for businesses with long sales cycles and niche or luxury customers.
Social Media Ads
The fastest-growing segment of pay-per-click advertising services is social media paid to advertise. Social advertisements can be found on Facebook, LinkedIn, and Twitter platforms. They are programmed to contact people based on their hobbies, networks, and interests, among other things. Social media advertising is appropriate for brands with an active social media presence and highly targeted clientele.
Ads for Remarketing
Remarketing is one of the most effective methods for reaching high-converting customers and doubling your turnover. Remarketing ads entice visitors visiting your website to return and convert.
Remarketing, as opposed to search advertising, is less expensive due to decreased competition and highly targeted client segments. Our PPC marketing agency employs sophisticated PPC ad types and extensions to get big results with your PPC campaign.
What Is the Process of PPC Marketing?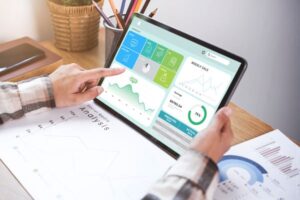 PPC marketing is a keyword-based marketing strategy. PPC campaign management services, such as Adwords, assign value to search keywords and phrases depending on their search volume, difficulty, and level of competition. The greater the keyword price, the more marketers bid for the same term. Limited Google PPC advertising spots are available on marketing platforms such as Google's homepage. As a result, you must compete for your PPC slot. However, advertisers cannot just spend extra to raise the prominence of their Google PPC advertising. Ad auctions are used for Google pay-per-click and other PPC ads. This refers to an automated procedure used by search engines to determine the relevance and legitimacy of adverts displayed on their search engine results pages (SERPs). To improve your ad position and minimise your cost per click, make sure your Google pay-per-click ads have a high-Quality Score (CPC).
Pay-per-click advertising must be relevant to your target demographics, include valuable keywords, have high click-through rates (CTRs), and direct prospects to an SEO-optimized landing page to achieve a good Quality Score.
Don't have time to conduct a PPC assessment and launch your PPC campaign?
Entrust your PPC services to our PPC management firm, and let us handle the technical aspects for you. We Assist You in Raising Your Quality Score and Increasing Your Online Revenue
At 9 Pinn Digital Media, we analyse your PPC search engine marketing (SEM) goals, identify your PPC campaign metrics, and organise your pay-per-click campaign to deliver new traffic to your website while lowering your PPC management costs. Our pay-per-click advertising firm assists you in navigating the complexities of PPC and integrating it effectively with your SEO and online marketing initiatives. Partner with our pay-per-click management company to take advantage of low-cost PPC advertising services.
Choose our PPC management firm to reach out to more customers.
Get Quick Leads Right Now +91 9606 441 900
Positive Results from a PPC Agency
We optimise your paid accounts to save you time and money.
Our PPC management company has been delivering full-service pay-per-click solutions that increase market performance to various organisations. Our PPC advertising firm uses data and analytics to scale your campaign and meet your marketing objectives. Discover how our PPC management agency has changed the digital marketing game for the top names in the industry:
Our PPC management company has been delivering full-service pay-per-click solutions that increase market performance to various organisations. Our PPC advertising firm uses data and analytics to scale your campaign and meet your marketing objectives.
Discover how our PPC management agency has changed the digital marketing game for the top names in the industry:
"Our experience with 9 Pinn has been] excellent!" We aim to maintain open lines of communication with our core 9 Pinn team members since it fosters transparency and a focus on continuous improvement/development."
"We are grateful for the information provided by 9 Pinn's crew.
9 Pinn has been a critical component of our success. They'll be an invaluable member of your team and a long-term collaborator.
I wholeheartedly suggest 9 Pinn."
"They're open and honest, producing reports that reflect the efficacy of the PPC campaign."
Make use of our PPC specialists' experience and expertise in keyword research, PPC ad production, and PPC campaign administration.
Contact our PPC agency immediately, and let's start your PPC audit!
Services for PPC Marketing
Create Eye-Catching Ads That Produce Quantifiable Results
Analysis and research of keywords
Optimisation of Landing Pages
Paid Search Advertising
Ads A/B Management
Split Examination
Optimisation of Conversion Rates
Advertising on Social Media
Google Ads Administration
Let's Talk About Your PPC Requirements call +91 9606 441 900
PPC Frequently Asked Questions
What Exactly Is PPC?
It's a digital marketing strategy involving purchasing your website's online traffic. You, the advertiser, pay a modest charge each time a user clicks on one of your adverts. The most common type of PPC is search engine advertising. However, several other platforms, like social media behemoth Facebook, now provide PPC ad formats. You may promote your business in search results, websites, and social media networks. Text, graphics, and video can all be included in PPC adverts.
My Target Market Will Click On My Online PPC ADS
Ads that appear in search results are tailored to a specific audience and frequently account for nearly half of all page hits. Users who click on paid ads are typically better prepared to make a decision and hence more likely to purchase a product or service than an organic visitor. Your PPC advertising targets online consumers looking for your type of business. This has the potential to have a major influence on your bottom line.
Why Should I Use PAY-PER-CLICK Advertising?
PPC is a versatile internet advertising approach that allows you to set a budget and alter it as needed. Above all, you may specifically target your desired demographic, which is difficult with traditional advertising or digital marketing initiatives. However, the insights gained from data monitored from PPC ads are crucial since they provide a deeper understanding of your users' behaviour. In addition, your sponsored advertising campaigns appear in search results ahead of all organic results, allowing you to outrank your competition and support your search engine optimisation (SEO) efforts.