With a well-optimised website, you can be found online and convert clicks into customers.
Get A Complimentary Proposal
The internet offers a goldmine of prospects for all types of enterprises worldwide.
Use its strength to your advantage. With 9 Pinn Digital Media's website design services, you can establish your digital presence and explore your market potential. In addition, we provide everything from website design and development to search engine optimisation (SEO) and site maintenance.
In today's digital world, staying connected with your consumers and prospects is critical for leveraging new markets and expanding your business.
According to statistics, over 4.57 billion individuals worldwide are active internet users, accounting for 59 per cent of the global population. Before connecting with a brand, 53% of this online community researches to guarantee they are making the proper decision.
Given the vast global marketplace, it is only natural for online buyers to evaluate and compare companies to find unique offerings, pricing, and features. In addition, you can communicate with your target audience and popularise your brand with a web presence. In addition, you can win consumer trust and market referrals with an interactive, unique web page design.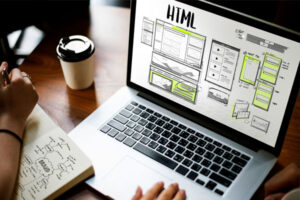 Web design represents your company and helps it grow
Developing a digital presence entails more than just creating a website and waiting for clients to visit your brand. Your website serves as the internet basis for your business. It is your principal customer contact point and conversion mechanism. As a result, you must guarantee that it ranks well in search engines, stands out from the competitors, and relates to your visitors' intentions. Invest in responsive website design to increase trust in your brand's products. In addition, our web design firm offers SEO-friendly website design services to expand your search ranks, grow your online exposure, and convert page visits into paying clients.
Schedule a meeting with our website design firm today, and let us assist you in creating a web page design that will drive qualified traffic and enhance your conversion rate. Are you ready to discuss how our website design firm can help your company grow?
Request a Free Quote Now
Why Does Your Company Need Responsive Web Design?
Increase Mobile Traffic and Future-Proof Your Website. Still on the fence about developing a website or optimising an existing one? Whether you own a little business or a significant corporation, you need a responsive website design to promote your brand and establish a solid digital presence in this competitive industry. Several firms have used responsive web design to increase page views and maximise conversion prospects. Despite its growing popularity, many businesses continue to use static web page design. Stay caught up with your competitors. Utilise bespoke web design services to provide your target clients with the most significant online experience possible. With the growing popularity of mobile usage in various places and age groups, it is critical that you optimise your existing web design to cater to a diverse variety of internet users.
Here are some additional reasons why 9 Pinn's web design services are worthwhile:
Improve Your Search Rankings: Search engines consider site speed, usability, and online content indicators of a website's value. For example, SEO-optimized websites with responsive web design saw an increase in both branded and unbranded searches. With the assistance of our WordPress website design firm, you can ensure that your site follows search engine requirements and receives high usability ratings.
Lower Maintenance Costs: When using responsive website design, you need one version of your website optimised for all devices.
It accelerates your site construction and management by eliminating the time-consuming coding procedure for numerous platforms.
More importantly, mobile responsive web page design lowers the cost of web development and maintenance.
Find Yourself Online: Investing in conversion-focused web design services is a low-cost strategy to increase your web presence and online exposure. A well-optimised website is more visible online and attracts the proper people. Partner with our web design firm to ensure that your ideal customers view your company on any device and browser at the appropriate moment.
Increase Your Customer Base: Mobile web browsing has eclipsed desktop as the prefered method of internet access. Invest in our WordPress website design services to acquire a responsive website that gives online users a great experience regardless of device.
Increase Conversions: According to Smart Insights, the global retail conversion rate on mobile devices is 1.82 per cent. Use WordPress website design services to improve your site's mobile friendliness and conversion rate. Responsive site design pushes customers through the sales funnel and works in tandem with your social media marketing and pay-per-click advertising efforts.
Improve the Page Experience: Six of ten shoppers believe a website's mobile shopping functionality is essential when choosing a brand. With mobile phones accounting for 30% of Google searches, having an adaptable website design is critical to attaining online success. The WordPress website design services provided by 9 Pinn are designed to provide your page visitors with a great, engaging mobile experience.
Enhance Brand Reputation: Improved user experience boosts brand image and online trust. According to a Smart Insights research survey, when given a smooth mobile experience, 65 per cent of customers had a better opinion of organisations. However, you can be reassured about the readability and navigability of your website when you choose a responsive web page design. With user-friendly site design, our WordPress website design services help to develop and reinforce your company's identity. The Importance of Responsive Web Design for User Experience. Improve Your Site's Performance And Foster Unrivaled Brand Interaction.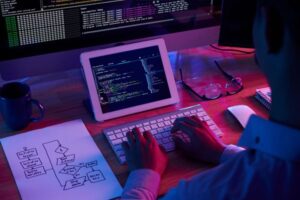 It is impossible to overstate the importance of responsive web design in boosting user experience. Instead, a responsive website design provides a consistent user experience across various screen resolutions. It removes unnecessary website elements and gives visitors a pleasant online experience. Google has released core web vitals and a new metrics set assessing website performance and real-time user experience. These elements will be added to the existing signals to compute the page experience score of a website. The core web vitals will also be included in a core Google algorithm upgrade (due in March 2021), providing a new method of evaluating and ranking sites based on the page experience they deliver.
At 9 Pinn, we are 101 per cent committed to your digital success. With our website design agency, you can expect a search engine-friendly web design that works across devices, engages page visitors and showcases your unique brand identity..We can do the same for your business. Maximise your conversion opportunities with help from our web design agency. Let's Talk
Custom Web Design Solutions. Establish Your Authentic Brand Identity With A Personalised Website.
At 9 Pinn, we spend time and effort developing WordPress web designs that match your unique brand and suit your specific audience needs. For example, our WordPress web design company doesn't use template designs and pre-packaged graphics. Instead, we perform in-depth site analysis, competitor benchmarking, and audience analysis to identify your unique selling points (USPs) and determine your website's clear conversion path.
Our custom WordPress web design services allow you to:
Establish your industry authority

Protect your brand image

Highlight your unique value propositions

Create a positive brand association

Provide a personalised brand experience

Improve your website's scalability

Reduce site development and management expenses

Boost your site's long-term profitability
With a custom website, you can control every aspect of your web design and functionality. For example, 9 Pinn's website design and development experts ensure your site navigation, layout, colour scheme, and graphics reflect your brand personality. More importantly, our web design company optimises your website for search engines to improve your online rankings and capture your target audience. Don't settle for website templates. Instead, invest in custom web page design and build a trustworthy digital representation of your company. Work with an award-winning WordPress website design company.
5 Keys to Expert Web Design
Our years of experience in building websites have taught us that to build a superior website for our clients that positions them above the competition, and we need the following ingredients:
1. Visual Appeal: You only have one chance to make a great first impression. Are your site visitors saying WOW! or OW! When did they see your site for the first time? People make immediate decisions about your company's credibility, brand and products when they visit your website. As a business owner, you must ensure your web design captures your target audience's attention and entices them to explore your website.
2. Ease of Use: If your site can be easily navigated and your valuable Content can be easily found, then your users will go elsewhere. Don't let this be the case. At 9 Pinn, we work hard to plan and build intuitive, simple, easy-to-navigate websites. We want our users to feel like everything is right where they expect it to be.
3. High-Quality, Optimised Content: Investing in beautiful website design and neglecting the Content is like buying a car without an engine. A superior website has compelling and concise Content with clear CTAs. When you work with us, our website design experts work closely with you to ensure your site content is well-written, search engine-optimised and created with clear business objectives in mind.
4. Conversion of Visitors into Customers: Early in the planning process, we determine what a "conversion" or CTA looks like for your website. For example, it could be submitting a lead form, making a phone call, or purchasing a product. We then keep that goal in mind for the entire process, from design and coding to content writing. We want your website to be your company's primary tool for growth.
5. Traffic Growth Over Time: At 9 Pinn, we want to see your new website rise to the next level. To do that, we need lots of quality traffic. Our WordPress web design agency works with you to establish an ongoing internet marketing plan that includes SEO, social media marketing, email marketing and more.
At 9 Pinn, we do not only develop custom website designs tailored to your business and unique customer needs. As a client-centred WordPress website design company, we want you to be involved in every step of the process. Dial +91 9606 441 900 and speak to an expert