We Are Your Reliable Digital Marketing Partner
9 Pinn Digital Media is an award-winning digital marketing firm that provides a comprehensive range of data-driven web marketing services. We create growth-oriented web marketing programmes that benefit businesses.
Improve Marketing Processes
Get Targeted Outcomes
Strengthen Your Brand Online
Request Your Free Proposal here
We Value Relationships and Results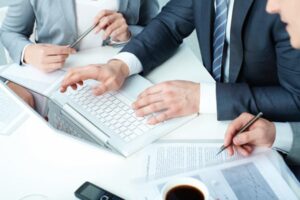 9 Pinn Digital Media, founded in 2020, is dedicated to assisting businesses across industries in augmenting their marketing efforts and gaining a competitive edge through comprehensive digital marketing solutions.
What began as a one-person operation has become a full-service digital marketing agency supporting thousands of businesses worldwide. We now have thousands of active clients from Australia, New Zealand, India, and the United States who have trusted our staff with their digital success. We deal with companies of all sizes, from start-ups to huge franchises, across various industries and specialisations. As we expand, we continue to improve our processes and invest in cutting-edge products and resources to give superior services to our digital marketing partners.
We Are Digital Marketing Professionals
9 Pinn has a one-of-a-kind, close-knit team of experts in all aspects of web marketing: strategic, creative, and technical. As a recognised leader in digital marketing, we at 9 Pinn collaborate closely to guarantee that all of our client's campaigns are developed and executed smoothly.
We are a Results-Oriented Digital Marketing Firm
We use a strategy-first approach at 9 Pinn Digital Media to offer you accurate results. Our digital marketing team goes above and beyond to guarantee that our web marketing strategies generate new business for our clients and promote long-term success.
Digital Marketing: You can take complete control of your digital real estate with holistic internet marketing services suited to your brand.
Search Engine Marketing (SEO): Get white-hat SEO services that boost your organic search rankings and brand recognition.
Content Marketing: A well-defined digital content marketing plan makes it easy to assess the efficacy of your content generation approach and find areas for improvement.
PPC (Pay-Per-Click) Advertising: With a tailored paid advertising campaign, you can get your brand in front of the right people at the right time and on the appropriate platform.
Design and development of websites: Improve your website's accessibility to encourage repeat customers.
Social Media Marketing: Social media marketing can bring your business closer to your target audience and increase client engagement.
Management of Online Reputation: What does your brand's reputation say about you? To attract more business, create and maintain your intended brand image.
9 Core Values of Pinn
We have remained dedicated to the concepts that have underpinned our success over the years:
Gratitude: We lead with an appreciative mindset and look for opportunities to express our appreciation for those around us daily.
Respect: We make optimistic assumptions and provide the benefit of the doubt, choosing to see the best in ourselves and others. We will always respect people and refrain from gossiping or reacting angrily.
Ownership entails accepting personal responsibility for our acts, apologising when we make errors, and working to put things right.
We are capable of overcoming adversity.
Work Ethic: We strive for excellence and have high-performance expectations. We are well-organised, proactive, and work quickly.
Think Big: We aim for constant progress; feeling better is never enough! We do not take the easy route, we welcome change, adapt, and overcome it.
Honesty: We strive to foster trust and mutual respect by acting honestly and doing the right thing regardless of the difficulty.
Our Background
Vinit Kumar, 9 Pinn's Director, created 9 Pinn Digital Media in 2020. What began as a small team has now developed into a full-service digital marketing firm with several workers worldwide. Some of the industry's biggest review sites, including SEO blog, Clutch, UpCity, and InfluencerMarketingHub, have been named 9 Pinn, a top-rated digital marketing company. 9Pinn reached yet another milestone in 2021. We are constantly optimising our procedures to ensure that we are our clients' go-to digital marketing service provider.
We do things correctly
The success of 9 Pinn is profoundly entrenched in its culture and ideals. To ensure our clients and workers' satisfaction with their growth, we maintain a strong company culture based on our core values. We prioritise our team's personal and professional development in addition to providing white-hat services to our clients. We invest in training and education to improve our professionals' abilities and build a community of efficient and responsible employees. Our mission is to make work meaningful and satisfying for everyone.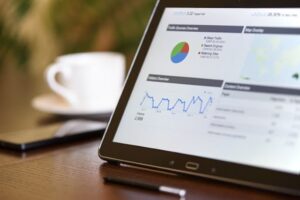 Looking to Advance Your Career?
We are always seeking motivated digital marketing specialists to join our expanding team. Contact us to find out how you can become a member of the 9 Pinn Digital Media family!
Become a member of our team
9 Pinn Digital Media provides a full-service digital marketing agency. With 9 Pinn, you can attract, impress, and convert more leads online.
Call  +91 9606 441 900