Increase your sales by converting visitors into paying customers.
Get My Complimentary Proposal
Reach new heights of success with a robust CRO marketing plan correctly tuned to your specific business needs! Place your conversion rate optimisation needs in the experienced hands of our conversion rate optimisation firm and gain the benefits of Conversion Rate Optimisation services done well.
What Is the Definition of Conversion Rate Optimization?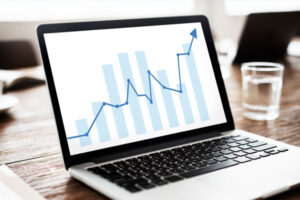 Change Your Strategies to Achieve Your Growth Objectives
Marketers frequently spend most of their time, money, and resources driving clicks and traffic to their websites, believing this is the endgame. But here's the catch: Creating interest is only the first step in search engine optimisation (SEO) and digital marketing. The actual difficulty is turning those clicks and traffic into cash. So conversion rate optimisation comes into play here.
What is CRO, and how does it affect your company's marketing efforts?
Conversion rate optimisation (CRO) is the systematic process of testing and adjusting your website elements, such as call-to-action (CTA) buttons, content, and website design, to enhance the percentage of site visitors who complete the desired goal.
What exactly is conversion optimisation, and what does it imply?
Marketers frequently utilise purchases as a metric of success when defining this term. CRO objectives and indicators, on the other hand, vary for each brand. There are several CRO SEO goals you may set for your company based on your marketing demands and objectives, including:
Sales
Shares on social media
Submissions of forms
Installing apps
Clicks on CTA buttons
Newsletter subscriptions
What good is conversion rate optimisation if you need to learn how to apply best practices to make your CRO marketing objectives tangible and measurable? Determine your goals for your CRO website, analyse your audience's needs, and create growth-driven conversion marketing campaigns to entice more people to take the desired action. Furthermore, as you improve conversion rates, you must investigate numerous CRO indicators influencing your optimisation efforts and CRO SEO results.
What Exactly Is the CRO Metric?
Conversion optimisation metrics are benchmarks that CRO firms track during CRO testing to measure the effectiveness of your CRO website and identify chances for conversion funnel optimisation and conversion marketing. CRO metrics include the following:
Rate of Bounce: The percentage of page visitors that came to your website but did not navigate to any other web pages. A high bounce rate suggests that your CRO website is broken. As a result, understanding how to reduce bounce rate is critical for increasing website conversion rate.
Entrance: An event in which an internet user arrives at a website via an external source, such as a sponsored advertisement, organic search result, or social networking post. The more visitors who visit your CRO website, the better your prospects of increasing conversion rates.
Rate of Click-Through (CTR): This conversion optimisation metric reveals how many visitors clicked on your site link after seeing your adverts, organic listings, or search results. The click-through rate is used to assess keyword effectiveness and the relevancy of CRO marketing campaigns.
Pages Per Visit: This measures the number of web pages viewed by a specific audience on your website. Your average page per visit reflects the level of engagement on your site and your ability to give meaningful information.
Page Load Time: This metric demonstrates how quickly your website responds to user interaction. According to studies, the first five seconds of your page's load time impact your conversion rate the most. Optimise your website load time and prioritise user experience (UX) in your web design to enhance conversion rate.
Return on Investment (ROI): What is conversion optimisation if not a revenue-boosting growth strategy? The ROI of your company allows you to examine the impact of your conversion rate marketing efforts on your bottom line and re-evaluate your CRO marketing spending.
Leads Generated: Leads are online users or site visitors who have expressed interest in your brand's offerings and are ready to proceed through your conversion funnel. In addition, marketing initiatives with high conversion rates produce above-average lead conversion rates and long-term revenue.
Website Traffic: This conversion rate marketing statistic refers to the number of online users visiting your website. You may identify major areas for improvement in your website conversion optimisation by tracking patterns in your website traffic.
Rate of Exit: The percentage of internet visitors who leave your site after seeing at least one other web page on your site. Set a standard acceptable exit rate for your different website pages to boost conversion rate.
Per Conversion Cost (CPC): This CRO SEO statistic, also known as cost per action (CPA), represents the cost of acquiring a new customer. Top CRO firms increase your customer value to increase conversion rates and lower your total CPC over time.
Conversion Rate in Marketing vs. Click-Through Rate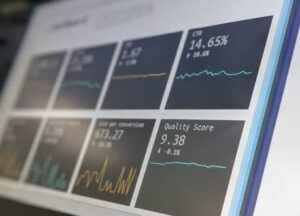 Monitor Your Metrics and Develop Winning Campaigns
To assess the performance of their SEO and online marketing operations, digital marketers employ both marketing conversion rate and CTR. However, keep the conversion rate distinct from the click-through rate. These two indicators impact two distinct stages of your sales funnel. First, our conversion rate specialists addressed the difference between conversion rate and click-through rate to assist you in optimising your website and marketing efforts for more conversions.
Have additional questions about conversion rate, CRO standard metrics for your speciality, or how to enhance conversion rate? Contact our CRO firm, and we'll go over all your CRO concerns individually.
Contact A CRO Consultant Right Now,  Dial +91 9606 441 900